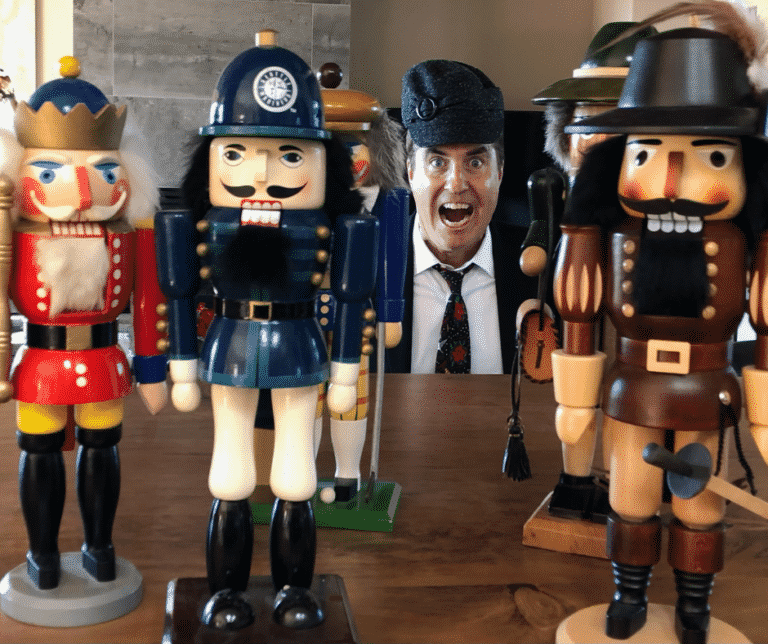 December Greeting From Darrell
"Just get me through December; I promise I'll remember. Get me through December, so I can start again."
Those lyrics from a Natalie MacMaster Celtic Christmas song do not convey your typical holiday sentiments. But for many of us, this past year has been anything but "holly jolly." I think the entire world is ready to push the reset button come January 1.
So what will 2021 look like from a real estate perspective? To form an answer to that question, let's take a look back at what was predicted for this past year. (I guess you could say that hindsight really is "2020" in this case haha.)
When the pandemic first swept the nation, nobody knew how it would play out. The doom and gloomers were in full voice, predicting that massive unemployment would lead to evictions and foreclosures and the plummeting of real estate values. We were headed for 2008-2010 all over again, maybe even worse this time. Many who planned on buying a house decided to wait, believing that the ensuing crash would allow them to snag a home at a screaming deal as desperate homeowners bailed on their mortgages.
Didn't happen. Why not? I didn't know; it seemed to defy logic.
Throughout the year I scoured articles, reports and data from respected real estate authorities locally and nationally who are a lot smarter than I am. I wanted to know what they were thinking. Truth be told, I was looking for reassurance. Here's a recap of what I found:
Fletcher Wilcox, founder of the Wilcox Report and one of the most respected real estate authorities in Arizona, stated that prior to the corona virus storm, Arizona and Maricopa County had some of the best numbers in the country for population and personal income growth. In his own words: "Once the Coronavirus storm is past, Arizona and Maricopa County should boom once again!" (post from The Wilcox Report, April 30, 2020)
The Phoenix market was displaying an immunity to the virus. In the month of March, Phoenix reported the highest year-over-year price gains at 8.2% compared to 4.4% nationally (S&P CoreLogic Case-Shiller Indices).
Tina Tamboer, Senior Housing Analyst for the Cromford Report said that April contract numbers showed the Phoenix housing market had already rebounded. Even as demand faltered, the valley's housing supply remained low and below normal levels. And with mortgage interest rates at historic lows, people who follow home prices were telling us not to expect prices to fall this year.
According to the realtor.com Luxury Housing Report released on June 25, the luxury market outpaced the rest of the housing market nationwide in both price growth and views. One theory was that social distancing and stay at home orders were placing renewed value on extra space: high-end buyers may have been looking for a second home not too far from their primary home as a place to get away for a change of scenery.
The demand for homes in the Phoenix area continued to increase due to the population growth here. Jim Belfiore, founder of Belfiore Real Estate Consulting in Phoenix, predicted that "metro Phoenix area home prices are going to rise at their fastest pace since 2013 over the next year, with demand eclipsing all years since 2006 and supply remaining at lows not seen since the third quarter 2005."
I continued to be reassured.
Thomas Brophy, national director of research and analytics for Colliers International, had this to say about the real estate trends: "While Covid and its after-effects will continue to affect the market this year and into the next year, perhaps its greatest effect will be on accelerating trends that existed long before Covid began and which the Sunbelt, including Arizona and Phoenix has benefited." (article by Angela Gonzales, Senior Reporter, Phoenix Business Journal)
Phoenix Mayor Kate Gallego said that Phoenix was the only market in the top 10 where construction expenditures actually increased during the COVID-19 pandemic. (Source: Catherine Reagor, AZCentral.com; Sept. 6, 2020)
Whew. I guess the sky was not falling after all.
Taking all that into account, let's now consider the following for the Phoenix market in 2021:
– The Valley has been one of the top five metro areas for population growth during the past few years, and that is unlikely to change any time soon. ( http://vestar.com/opportunity-for-retailers/ )
– Mortgage interest rates will remain low in 2021. ( https://www.bankrate.com/mortgages/low-rates-continue-millennial-homeownership-corelogic/ )
– Housing inventory will remain tight. ( https://www.bizjournals.com/phoenix/news/2020/11/21/ )competition-fierce-low-housing-inventory-market.html )
– Economists speaking online at the recent National Association of Real Estate Editors conference predicted that this year's surprising housing rebound will continue through 2021, and foreclosures will be fewer than predicted. ( https://www.ocregister.com/2020/12/11/few-foreclosures-expected-in-covids-wake-real-estate-experts-predict/ )
– Millennials have become major players in the housing market. (https://www.foxbusiness.com/economy/housing-market-low-mortgage-rates-millennials )
– There is no crash in sight for the Phoenix housing market. ( https://www.mashvisor.com/blog/arizona-housing-market-predictions-2021/#:~:text=According%20to%20Zillow%2C%20Arizona%20home,by%20128%25%20since%20Q1%202000. )
Get me through December? Sure, but with renewed confidence that we'll be singing a more positive tune in the New Year. Maybe "Happy Days Are Here Again" or something like that.
On that note: Merry Christmas to all, and to all a good night.
Darrell Doepke