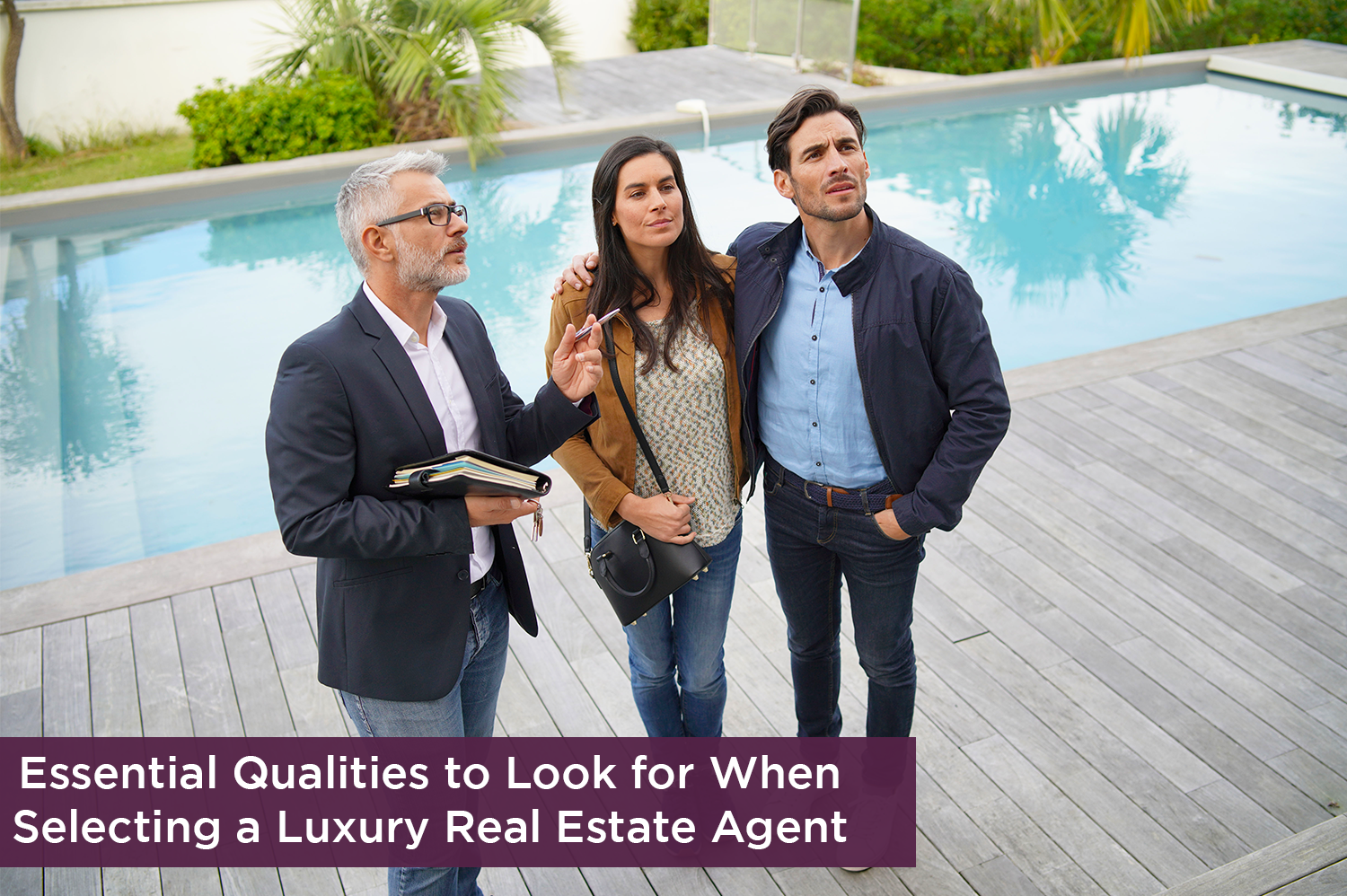 Essential Qualities to Look for When Selecting a Luxury Real Estate Agent
For luxury real estate, finding the right agent is critical. To help you select the right person for the job, here are some essential qualities you'll want to keep an eye out for.
They Have Experience with Luxury Homes
When selling or buying a luxury home, your top priority is looking for a real estate agent who specializes in luxury. Not just any real estate agent will do. Luxury real estate is a whole different ballgame than the average home transaction, and you need to partner with someone who has a proven track record and years of experience successfully working in the luxury real estate market.
That's because potential buyers and sellers of luxury real estate are much more limited than those seeking an average family home. Someone who has experience in this realm knows all about the intricate details and best practices of selling and purchasing a luxury home.
When looking for a luxury real estate agent, make sure to research them online, look at their recent transactions on their website, and ask them about their experience.
They Have an Expansive Network
A factor that differentiates the world of luxury real estate from average home buying and selling is the agent's network. As mentioned above, the potential buyers and sellers of luxury real estate are often more restricted than those seeking an average family home.
A great luxury real estate agent will have the ability to tap into the right group of people depending on your needs. If you're selling your home, they will know potential luxury buyers and other luxury real estate agents to proactively get your listing out there and spread the word about your property. If you're buying a home, their connections can help you find the perfect luxury listing that isn't yet on the market.
They Have Marketing Expertise
Another quality you need to look for is marketing expertise. A quality luxury real estate agent will know how to market both you as a buyer or your home if you're selling.
Even better is if an agent has a marketing plan in place that is customized for every home. That's because luxury real estate calls for a unique level of marketing. If you're selling, buyers who are qualified to purchase your property aren't wandering aimlessly into open houses. The most well-suited prospective buyers may not even reside in your community, or they may visit only seasonally, and that means your luxury agent needs to employ a variety of strategies to make sure as many prospective buyers as possible are able to see the home.
Not to mention with marketing expertise, they'll not only have a way with words and visual imagery, but also a good working relationship with photographers and videographers so your listing looks the best of the best.
They Listen Well and Often
Above all, your agent should listen to you. Whether you're selling or buying if an agent doesn't listen to you, then you're not only wasting your time but your money.
For instance, when the conversation with an agent begins about potentially marketing and selling your home, a great agent will ask a variety of questions not only about your interests but the aspects that truly set your home apart. That's because this information can be used as a springboard to come up with effective marketing ideas that go above and beyond the competition.
And when buying, not only should your needs and wants be heard, but your questions about the process and the market should be answered clearly.
They Know How to Tell a Story
Stories are powerful. A top luxury agent knows not only how to tell and use them, but also how to discover them.
Marketing, at its core, is about storytelling. It's about evoking a certain feeling for a particular product. And that comes especially into play in marketing luxury homes. The best luxury agents know how to capture the attention of the people who feel the home was built just for them and their needs. To do this, they need to find the story behind the home and then utilize it. That may mean the agent asking you to take them on a detailed tour of the home, going room by room and asking for details or special memories created there.
At the end of the day, people love stories. With a great luxury real estate agent on your side, you can trust they'll create a story for your listing that perfectly encapsulates the home.
Ready to Have Darrell on Your Side?
Having a luxury agent with these qualities to help you sell or buy a luxury property is crucial. If you're looking for an agent with these qualities, I'd love to be on your side to help you.
I'm Luxury Real Estate Agent Darrell Doepke, and I'm ready to embrace your expectations as a seller or buyer. No matter if you're a first-time luxury seller or a repeat luxury buyer, you can rest assured that I have the experience to guide you through the real estate process with exceptional service. I specialize in the Far North Valley of the Phoenix luxury real estate market and would love to get in contact with you.