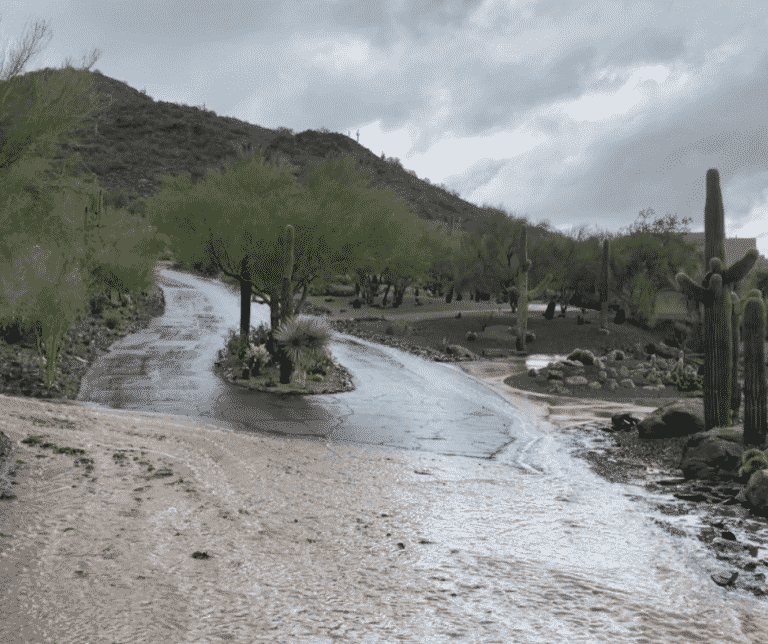 Floodplain Changes to Scottsdale
To some outsiders, the idea of flood insurance in Arizona seems like a joke. But if you've witnessed a monsoon and seen the volume of water that can overtake an area within minutes, you know that it's no laughing matter.
Recently there was some good news for hundreds of Scottsdale residents living within the Rawhide Wash floodplain in the Grayhawk master-planned community. They will benefit from revisions to the city's flood insurance rate maps.
Based on changes from a recent study, the 100-year floodplain became smaller, removing hundreds of property owners from its boundaries. Flood insurance is no longer mandatory for property owners with a federally-backed mortgage on a home located within the boundaries.
Because severe weather and flooding can be unpredictable in the desert, Scottsdale urges all residents to consider carrying flood insurance, even though it will no longer be mandatory for mortgage holders within this area.
Questions about these changes can be directed to Ashley Couch, Scottsdale's floodplain administrator, at 480-312-4317 or [email protected].
If you're unsure whether the home you're planning on buying is in a floodplain or not, one person I recommend you talk to is Steve Morse, my State Farm insurance guy in Carefree. He can be reached at 480.488.2800 or at steve.morse.[email protected]. His website is https://www.stevemorseins.com