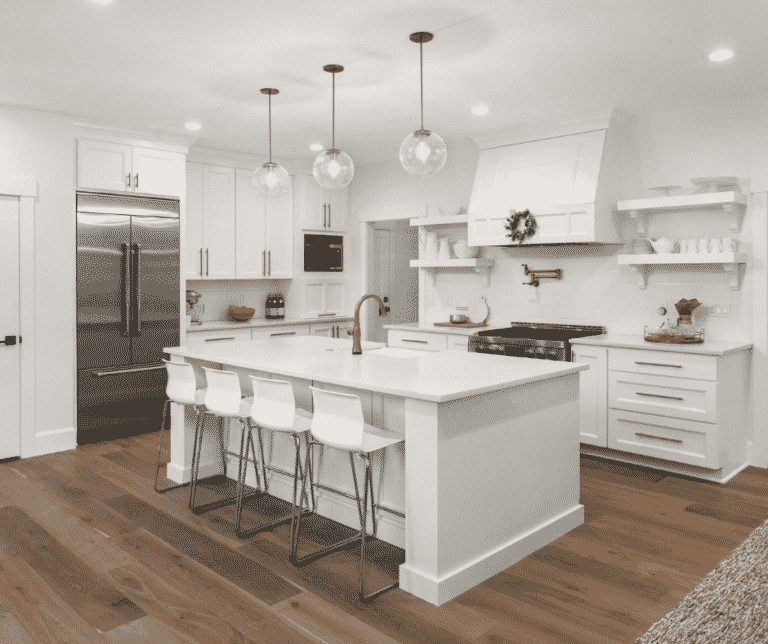 Staging a Kitchen that Wows Buyers
If you haven't heard of "staging", it's a fairly straightforward concept. It simply involves cleaning, organizing and preparing your home in such a way as to make it look its best to potential buyers.
One of the most difficult rooms to stage is the kitchen, because it's one of the most used. You can't just set it up to look nice for a viewing and then never go back in! Yet, an effectively staged kitchen can help sell your home, because it's the room that buyers often scrutinize and remember the most.
Here are some basic kitchen staging tips:
1. Be relentless when decluttering your kitchen. Stow or get rid of any unnecessary items.
2. Clear the countertops. Leave no more than two appliances in view. This will give the impression that there's a lot of counter space available.
3. Make sure the sink shines. If regular cleaners don't work, there are a number of specialty products available for cleaning sinks of all kinds, including stainless steel.
4. Consider making upgrades. You could do something as simple as replacing cabinetry hardware, or go as far as installing a new countertop.
5. Paint or stain cabinetry. One of the most affordable and impactful improvements you can make to the kitchen is painting. A new coat of paint or other finish can make older, worn cabinets look like new.
6. Add some fresh flowers in a vase. Flowers brighten up any room, especially the kitchen.