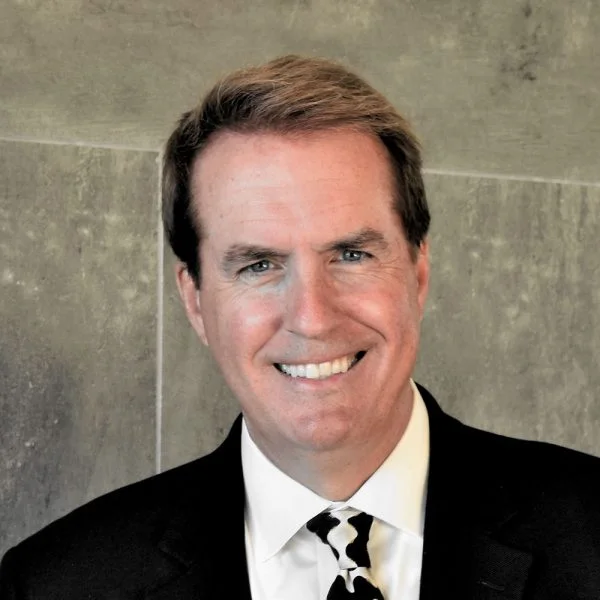 Get to know your luxury real estate agent
Darrell Doepke
Darrell grew up in Wisconsin, worked his way through college in Eau Claire, and then lived in Seattle for 25 years before moving to the Phoenix area years ago. Along the way, he developed a unique skill set from successful careers in marketing, sales, journalism, small business startups and franchising. Those disciplines combined with his Midwest work ethic and values serve him well, representing clients as a full-time REALTOR®. He works the entire Valley of the Sun but focuses on Arizona homes "up here" where he lives: Carefree, Cave Creek and North Scottsdale.
Certified Luxury Home Marketing Specialist
Darrell didn't earn this by himself. The Guild designation means that he successfully negotiated several million-dollar real estate transactions in a relatively short period of time. While he is proud of this achievement, he's even more humbled and grateful for the clients who trusted him with such important real estate decisions. Without them, this doesn't happen.
To those who need to buy a luxury home: put Darrell to work; he'll find it for you. To those who need to sell a luxury home: most agents don't do it the way he does it, and as a Certified Luxury Home Marketing Specialist he'd welcome the opportunity to earn your business with his proven system.
Hear From Clients
Scott and Julie
From the first meeting we had with Darrell, we knew we could trust him with selling our home. He was and is a true professional and provided a well thought out and thorough plan for getting the house on the market and in front of other realtors, and also set our expectations realistically for what the process could look like. He came to the house for every showing, and it felt as though he was in our corner through the whole process- which is one of the best experiences we've had with selling a home.With this good experience, we obviously turned to him when purchasing our new house. He was just as diligent and thorough on the buying end as he was on the selling end. We were out of state for a good chunk of the process, but he adapted to the situation and would view any homes that we found and Facetime us so we could see them. He was honest with us on both the positive aspects of the different homes as well as the aspects that could use some improvement. We never doubted that we were in good hands with him through the whole process, and in the end we got the perfect house for us and could not be happier with having Darrell as our realtor. We have and will continue to recommend him to others who are looking to buy and sell.
Ken G.
Darrell came to my attention from his newsletter focused on home sales in the Black Mountain area. His marketing material was pertinent and professional. Later, when I decided to list my house, I learned that Darrell was my neighbor. During the sales process, he became more of a friend. Beyond the usual websites with photos and MLS facts, Darrell produced a video that included drone footage, hosted a private party for buyers' agents a few days before the open house, hired a stager, and used other marketing techniques that resulted in our raising the initial offering price, receiving an offer above that price, and culminating in a detailed closing process, through which his supervision was critical. I highly recommend Darrell as an ethical and professional agent, whether you are buying or selling.
Monika & Doug
Darrell exceeded the mark in every way! We were doing a 1031 exchange with tight deadlines in a hot market. Not the ideal situation for a buyer but he got after it and was a HUGE help! Being out of town, we relied on Darrell to visit all the properties we were interested in and provide his honest feedback. He immediately steered us away from certain properties that would not have been a good fit so we felt confident that he had our best interest at heart and wasn't just trying to make a quick sale. He constantly reassured us that we would find the right one and in the end, we got everything we were hoping for! The house checked all of our boxes and then some. Darrell was there for every step of the process and far beyond. We closed five months ago and he continues to help us out when things arise. I've never worked with a realtor that attentive. Thank you Darrell for your patience, advice, guidance, and for helping us find our dream vacation rental!
Mike & Alexis
We've both bought and sold homes with Darrell, and in 50 years of married life and 10 moves, nationally & internationally, he has been the most efficient & skilled realtor we've ever had. If you want TOP DRAWER service, this IS your guy. Darrell is exceptional. He works harder than any realtor we've had, and brings a blend of attention to detail and intuitive understanding to the table.
Daniel H.
I was very fortunate to have Darrell list my property. Unlike many realtors who try to make the property appeal to a broad spectrum of people, he has a unique ability to understand the qualities of a property and market it to the appropriate audience. He developed a script and storyboard to produce an excellent marketing video which positioned my property extremely well to the target audience. Darrell was a pleasure to work with, keeping me well informed during the process. I highly recommend Darrell to anyone who is looking for top dollar, a timely sale and a pleasant experience.
Steven M.
He crushed it; I can't believe this place is mine! Darrell's guidance was invaluable. Coming from New York, I didn't know much about Scottsdale: it's a big town with many distinctly different neighborhoods and price points. I remember walking into his office to meet and within minutes we were looking through listings that fit my criteria. He listened carefully, asked lots of questions, and spent a couple months digging for the perfect home for me. And he found it. There was never a doubt in my mind that he would find me a place, and never did I once feel like my best interest wasn't of his best interest. He negotiated a great deal for me and made sure that I was treated fairly and ethically throughout the process: in fact, he demanded it. I still can't believe I live here!
Tonya S.
When I first started searching for a condo in Scottsdale it was the early stages of COVID and I wasn't yet 100% committed to purchasing. Darrell didn't hesitate, however, to help me by going on a couple video tours. And I have to say, he always made them interesting to watch with his humor, or whistling a tune while strolling through the surrounding community property. We finally got serious in September and went out to Phoenix and toured a few units in person. Unfortunately, we didn't find that right one while there, but Darrell was determined to help me find what I was looking for even when I was ready to give up. It was through his determination to find me something that we did! We made an offer in October and closed in November. Darrell was there for me throughout all the paperwork, the bumps leading up to close (lender related) and is still there for me post-close helping with contractors. Not being local, it's comforting to have an agent so dedicated to his clients. Thank you Darrell for always having a smile on your face, embracing the Can-Do attitude, and being someone we can trust.
Katie & Don
Just a little note about our experience working with Darrell and the purchase of our vacation home. We were so lucky to find a realtor who really listened to our wish list and went above and beyond to find it. Darrell was super patient, extremely knowledgeable about the homes and different areas that we looked. Darrell answered the thousands of questions that we had and never made us feel silly for asking them. We would 1000% recommend Darrell to our family and friends.
Julie & Luke
Darrell has gone above and beyond in every way to help our family find a new home. We had the difficult task of moving across the country from Illinois to the Phoenix area. The intense housing market and our specific requests added to the challenge. Darrell was patient, positive and knowledgeable. Throughout the house hunting adventure he was enthusiastic, readily available and responsive. We were able to find a home in Cave Creek that we love and are settling into. Darrell was thoughtful and caring when we moved in, offering to help with anything from lending us tools to recommending a vet for our dogs. His professionalism, attention to detail, negotiating skills and overall knowledge blew us away. Having Darrell as our realtor was a blessing. He is trustworthy and made a stressful situation fun and enjoyable. We would 100% recommend Darrell to anyone in need of a realtor.
Joe and Jann C.
We decided we needed a larger home and we wanted a house on a golf course. We had friends in Sun City Grand and we decided we wanted to stay there. I contacted Darrell to help us find a new home. We had known Darrell for many years and we trusted him and felt he understood what we were looking for.Darrell found us a home on the Granite Falls North golf course which is close to the center of Sun City Grand. It had the amenities we were looking for. Not only that, it was more than $170,000 cheaper than the house we had been looking at.There were five other buyers submitting offers for the house, but Darrell incorporated a well written escalation clause which enabled us to be the highest bidder. The house was ours and we were overjoyed!Darrell did an outstanding job; his experience, his real estate knowledge and his people skills were second to none. We were very pleased with him as our realtor and would definitely use him again. We strongly recommend Darrell to anyone looking for a home in the Phoenix area.
Trust Darrell Doepke to promote your luxury listing. His marketing strategies were created from past experiences and proven methods. You can rest assured that they will work for you as well!